GOOD DEALS & FUN STUFF
© 2019 E3 Publishing Co. · Contact  
I've decided to recommend some good deals, cool stuff and companies around the web that have made life a bit more affordable and/or fun for me, and perhaps for you too. Below are some descriptions and links to these companies you should check out.
As you may or may not know, Robinhood is a popular commission free stock trading app, which has recently integrated features for investing cryptocurrency, fractional shares & dividend reinvestments. This app has revolutionized the investing experience and has made it easier for those who would just like to get their feet wet with stock trading. They will also be rolling out a cash management account which will hold your uninvested cash while earning 1.80% APY which will include a bank card linked to that account. This is a reputable company that the whole industry is excited about. Join with my promotional link and earn a free stock worth up to $200 when signing up
---
When it comes to enjoying herb, there's smoking and there's vaping. These two practices are the most popular ways of inhaling the benefits of dry herb, botanical concentrates, and eliquids, but they couldn't be farther apart. Smoking burns material, adding nasty particles to what you breathe in, while the latter extracts the essential compounds from materials without burning them. This is achieved using a vaporizer, a personal device that unlocks key compounds found in herb and other materials without creating smoke. While smoking ignites dry herb, adding harmful particulates to each draw, these units maintain the ideal temperature for activating the essential compounds found in dry herb with minimal combustion. Specifically, they have the ability to heat herb at temperatures just below 392F, the point of combustion. This sweet spot unlocks flavors, aromas, and effects from dry herb without introducing irritants to each hit.
---
CBDPure is a cannabidiol ("CBD") oil derived from certified organic-standards industrial hemp grown in Colorado, without the use of harmful pesticides and herbicides. The industrial hemp we use has been chosen for its high CBD content and is grown with great care in order to produce a high quality product you can count on, that is tested and certified by third-party lab for every batch. If you don't know already, CBD is the "wonder molecule" occurring naturally in the hemp plant that is responsible for the positive effects on body and mind when consumed. It is one of the most concentrated cannabinoids found in the cannabis plant, though it gets much less attention then its well-known psychoactive cousin, THC (tetrahydrocannabinol). When used as a supplement, CBD provides benefits to both body and mind, but without the mind or behavior-altering properties of THC. CBD provides all of the health benefits, with none of the "high".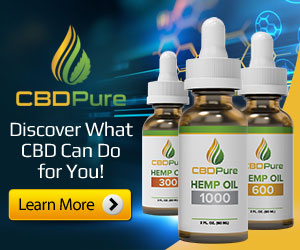 ---
Star Conflict is a free-to-play dynamic massively multiplayer online game space action game. The gaming platform Steam describes it as an "action-packed, massively multiplayer space simulation game". The core of the game is PvP spaceships battles, PvE missions and an open world.
---
I've been using HostMantis for my web hosting needs since 2013 and I've never had any adverse issues. They've always replied to my questions promptly. Although the cost is cheap, the company conducts itself very seriously regarding customer satisfaction and hosting effectiveness.
HostMantis houses it's servers in top tier data centers in North America and Europe. Their networks are powered by high-speed Cisco cores, with built-in redundancy with an emphasis on stability and performance. Their data centers feature redundant power, HVAC, and fire detection systems and are monitored 24/7.
For more information regarding HostMantis, click the link below...
---
I've been using Ting cell mobile service in the U.S. since 2015. It's a company that made a lot of sense to me because they only charge you for what you use. It's a no contract, overage fees or penalties service. Their 24/7 customer support is excellent and you can reach a live person in just a few rings. Members get $25 off select phones or get Ting service credit and bring your own.
To learn more about Ting, click the link below...
---
DistroKid is a service that musicians use to put music into online stores & streaming services. These include iTunes, Spotify, Apple Music, Google Play, Amazon, Deezer, Tidal, and many more. DistroKid collects royalties & payments, and sends 100% of these earnings to artists. DistroKid offers multiple plans, ranging from a singles artist/band plan, to Label plans for up to 100 artists. They also offer Youtube monetization. Plans start at $19.99/yr to upload unlimited songs & albums. A sign up with the link below will give you a 7% discount...
---
---
If ever you've traveled to other countries and haven't been able to watch your favorite Netflix show or Youtube channel because of geographical restrictions on internet access, then you will require a VPN to access the internet unimpeded. I've been using Witopia VPN for about 2 years and they are perfect for my uses. It's a fast and professional VPN for a fair price. I travel a lot and many countries block my most necessary web destinations. Witopia solves this issue.
With more than 12 years' experience in the VPN market, the company doesn't disappoint. And if you've got a problem, there's none of the usual 'send us an email and we'll get back to you when we feel like it' attitude; WiTopia has live chat support available 24x7x365. Enjoy a 15% discount with the link below.

---
We created Wine.com to revolutionize the way people like you discover, buy and enjoy wine. Being wine lovers ourselves, we're extremely proud to bring you the world's largest selection, paired with expert guidance and unmatched convenience. You will not find a bigger or broader selection of wine anywhere. We've built winery relationships for decades to give you access to everything from big-name, critically-acclaimed wines to small production, unique bottles from all over the globe -- every region, varietal and price. We handle your wine with great care before you even place your order, by doing our own warehousing and fulfillment. Delivery options are up to you: choose your delivery date; skip the delivery hassle and conveniently pick up your wine at one of thousands of Walgreens, FedEx Office or other local pickup sites; and enjoy free shipping on every order when you join our StewardShip program. With Wine.com, shipping is on your schedule and at your convenience. We hope you enjoy our service.